Her journey to stardom began in 2003 when she caught producer Evan Rogers eye at an audition in her hometown Barbados. Rogers later said of the audition,
"The minute Rihanna walked into the room, it was like the other two girls didn't exist"
Since then in a span of 15 years, the singer has won eight Grammy awards, has several blockbuster albums and has earned a spot as the first female with four No. 1 hits on the Billboard Hot 100 in a single year.
But there's more to RihRih than just her musical prowess.
Continue reading to find out more about the many reasons why we absolutely adore her!
For launching Fenty beauty

With her line of cosmetics called Fenty beauty, Rihanna has encouraged an important dialogue about the necessity of inclusion in the makeup world. A total game changer, Fenty beauty features a diverse line of shades for all varieties of skin tones. It's been a grand success so far and dark-skinned women all over the world are in love with her for putting an end to their foundation woes.
For living life with a big heart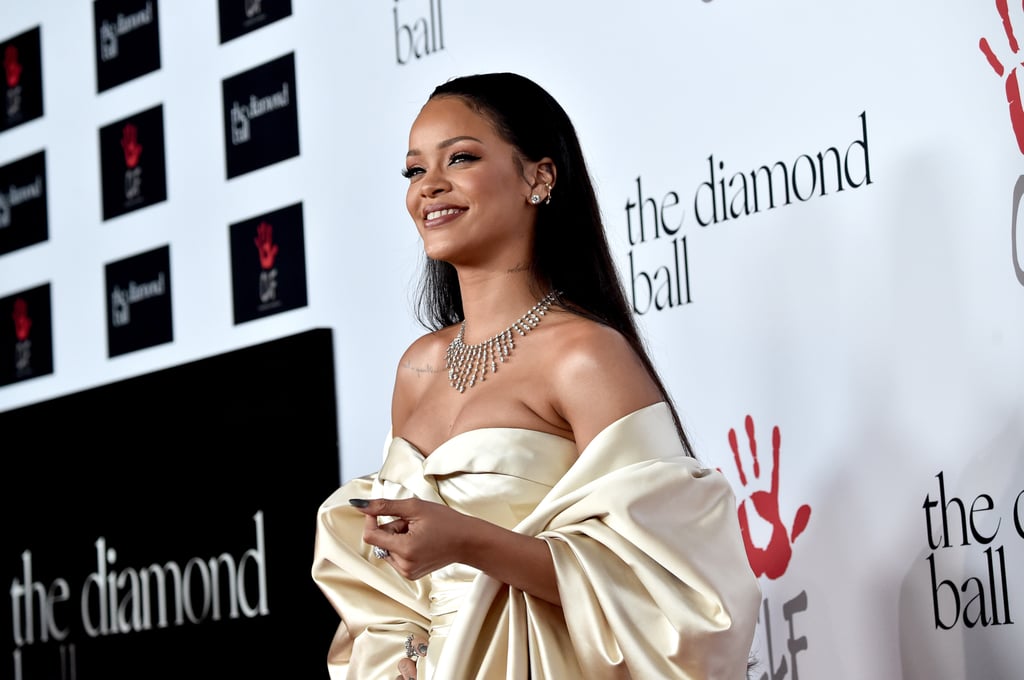 The pop star is associated with a number of charities including cancer awareness and education initiatives.
So much so that in 2017, she was honoured by Harvard University with the Humanitarian of the Year award for her involvement in a number of worthy causes.
Rih Rih hosts an upscale event called The Diamond Ball in New York every year.
Attendees include the who's who of the music industry like Jay-Z, Beyoncé, Emily Ratajkowski, Karlie Kloss, Young Thug and Cardi B. The proceeds from the event are donated to the charity started by the singer called the Clara Lionel Foundation.
"All you need to do is help one person, expecting nothing in return. To me, that is a humanitarian. If you have a dollar, there's plenty to share"
For making routine activities fun 
She's recently released a 10-minute makeup tutorial in association with Vogue that has been a hit among fans. In the video, Rihanna makes something as mundane as make-up totally fun and exciting. She shares make-up tips and tricks that she uses on a daily basis. If you haven't seen it yet, watch it here.
For always keeping it real
There have been multiple instances where the singer has stood up for what she believes in. She's known for answering interview questions in the most realistic manner ever. When asked at an event as to what's she looking for in a man? The singer pointed out that she isn't looking for a man in the first place and is perfectly happy being by herself.
At another low scale event, the singer stopped her performance midway and called out the band's error of not practising the sets before the performance given that the show was happening in a small town.
By acknowledging and overcoming her disturbed relationship with ex Chris Brown, she's shown the world the power of focus by emerging stronger and happier post the disturbing time.
For sharing her fabulous style with the Fashion Industry
The singer has dropped a number of clothing lines in collaboration with high-end luxury brands like Armani, Balmain, Emporio Armani, River Island, Manolo Blahnik etc. In 2014 she was announced as the creative director of Puma and has since designed several sell-out shoe collections for the label. Her creeper-style trainers sold out online in just 35 minutes. What's more? She was announced as the first black spokesperson for Dior and soon followed that up with a campaign for the brand's Secret Garden collection.
She constantly proves to be the best among superstars by using her popularity and influence to improve the lives of people all around the world.
We hope she continues to spread love and promotes strength till the end of days.
More power to you Rihanna!