There is something special about dressing up in Indian outfits, they make us feel all grown up and oh-so-pretty. While some celebrations call for ultra glamorous outfits, the festivities at this time of the year call for a more under toned look.
Here are five ways for you to add bling to your outfit without looking overdressed this season.
Palazzos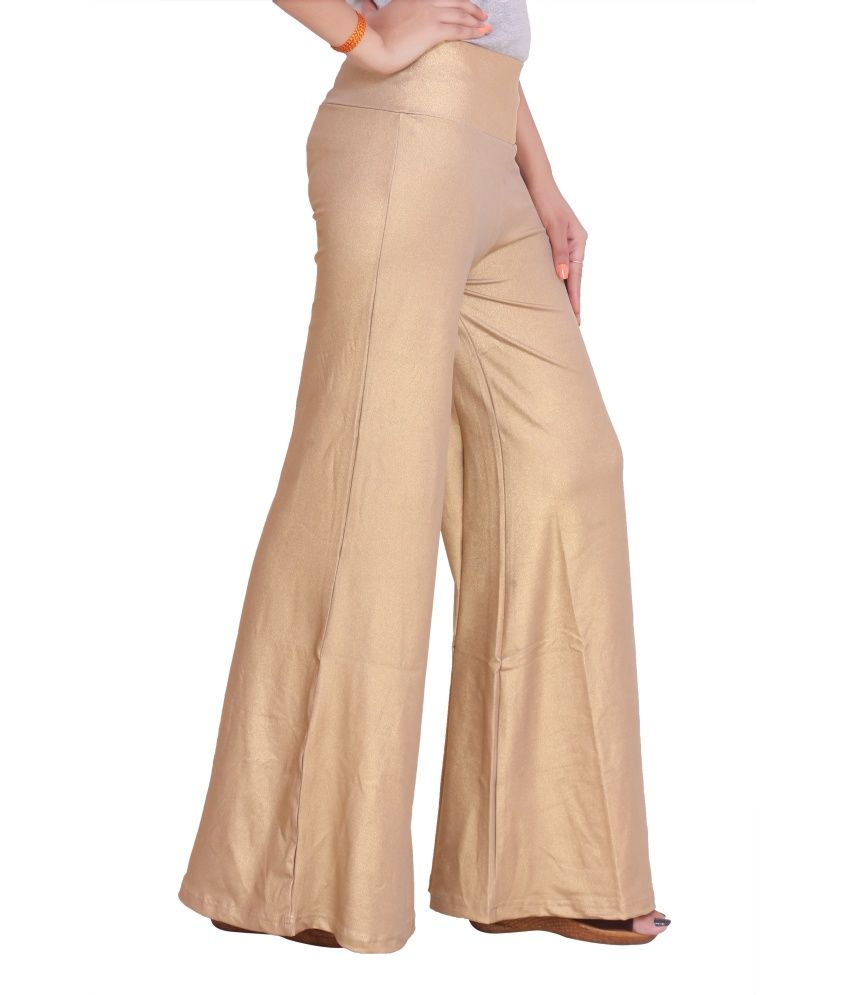 Palazzos are versatile, comfortable and convenient. Sleek, solid gold or silver coloured palazzo paired with a kurta is the perfect outfit choice when you're hosting celebrations as they will help you move with ease. You can also opt for printed palazzos if you're aiming for a more Indian look.
Sheer Capes
Sheer capes with glitter or sequins add a touch of class and style to any ethnic outfit. Best paired with palazzos and trousers this season, these will enhance your look by adding a shimmering element. Opt for short capes to keep your attire chic and exciting.
Sling Bags or Clutches
Bags are the go-to accessory for all those who love glitter and shine and can't do without them in their ethnic looks. Shiny sling bags carried with a dark coloured kurta is a great outfit choice to look glam without going over the top. You can also pair embellished clutches with monotone outfits for a subtle bling element in your look.
Jewellery
Gold or silver jewellery is a must-have accessory during festivities. Avoid chunky jewellery and instead opt for minimalistic pieces to complete your look. Bedazzled rings and bracelets are the perfect options to add a sparkle to your attire. You can also pick delicate statement necklaces if you're aiming for a more elegant look.
Footwear
Gold and silver heels are wardrobe staples for every fashionista. If you're headed for an outdoor celebration, gold or silver block heels are the most suitable choice as they will complete your look and also ensure your feet are comfortable. You can also opt for sheer heels if you're looking for a more mellow choice of footwear.
Happy festive season to you!
*the images used are sourced and we do not own copyrights for them